Paintings and sculpture inspired by nature.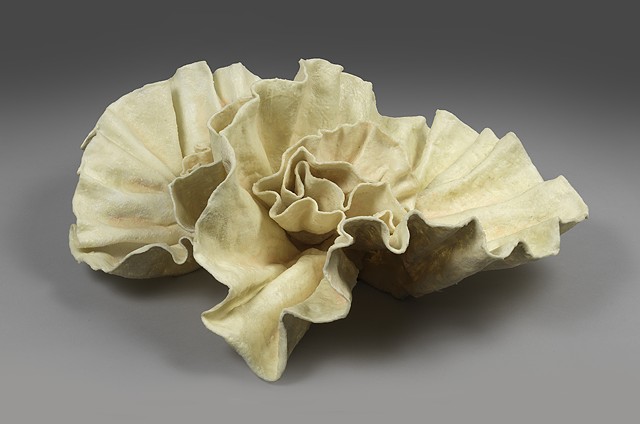 Artist Statement:
I am interested in metamorphosis as a natural phenomenon as well as an interpersonal phenomenon.
My work is inspired by the natural world: plant and sea life. Paintings resemble water, shadows, and leafy branches. My sculpture is nature-referential rather than replication; the pieces resemble objects in nature, but they are unique abstractions.
I recently created mixed-media coral sculptures for "The Coral Project", a two person exhibition with Sandi Miot highlighting the effect of climate change on coral reefs.
"The Coral Project" was written up in the Chicago Tribune: https://www.chicagotribune.com/suburbs/daily-southtown/news/ct-sta-ent-impact-st-0201-story.html
ABOUT THE ARTIST
Helen Dannelly studied painting at San Francisco State University and sculpture at the University of Minnesota. In 2009, she began working in encaustic (beeswax with resin) which she enjoys because of its versatility. An award-winning sculptor, Dannelly's work has been in juried exhibitions both locally and nationally and is in private and public collections throughout the country. She teaches and works out of her studio in Chicago.